Somewhere in Ireland by Linda Whittenberg
Tender Harvest, 2009, Black Swan Editions, Finalist for New Mexico Book Award:
Many poems in Tender Harvest are inspired by a childhood in Illinois corn country, but subjects range from Latin Dancing to Native American petrolyphs. What Others have Said:
"Linda Whittenberg's Tender Harvest is the real thing:  an adult's garden of verses rich in small-town story, down-home truth, soil-bred wisdom, land-of-little-rain beauty, and more—all interwoven with evocative detail, spiritual attentiveness, emotional intelligence, tough-minded clarity, and verbal music tuned to a well-tempered ear."
Michael L. Johnson, author of From Hell to Jackson Hole, a Poetic History of the American West, Dept. of English, University of Kansas.
Somewhere in Ireland, 2011, Black Swan Editions: Somewhere in Ireland began to be written soon after the author landed at Shannon Airport to attend Writers' Week in Listowel, County Kerry. The beauty of the land, the welcoming spirit of the people, the language, the clouds, the music, the ever-present reminders of history, all these set pen in motion and the poems kept coming over the next two years.
The book tells the story of how being in the land of her ancestors opened the doors to the author's family history and to parts of herself she had never considered to be related to her
Irish ancestry.
The beautiful colored art reproduced in the book is by Georgia artist Lillie Morris, who also has deep Irish connections, especially through her fiddle playing.
What Others have Said: In a strong, honest, confident voice, at once American and Irish, Linda Whittenberg leads us ...on a fascinating journey across the years and miles, from the dark days of The Famine in County Clare, over oceans and deserts and back again to the 21st Century... The poems here are full of love, not to mention forgiveness and a deep understanding of where her people came from and the times and circumstances that drove them. Somewhere in Ireland should appeal to readers on both sides of the Atlantic.
John McGrath, writer, teacher, editor, manages Moybella Press which publishes the work of Irish
writers, including his own book, Blue Sky Day.
About the Author: Linda Whittenberg Is a Unitarian Universalist Minister who began writing poetry in retirement. She rises early each day to spend time with words. She and her husband Bob Wilber live in a rural setting near Santa Fe.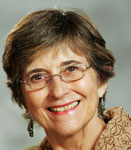 Dying Can Wait
by Linda Whittenberg.
Linda Whittenberg email lwhittwil@verizon.net
.Lind Whittenberg webait:     www.lindawhittenberg.com